Subscribe to my fan page where I post a ton of kinky shit (shit = photos & videos – & occasionally actual shit) Really, though, it's a behind the scenes platform of expression for me where you get to know me on a deeper level https://onlyfans.com/missddenver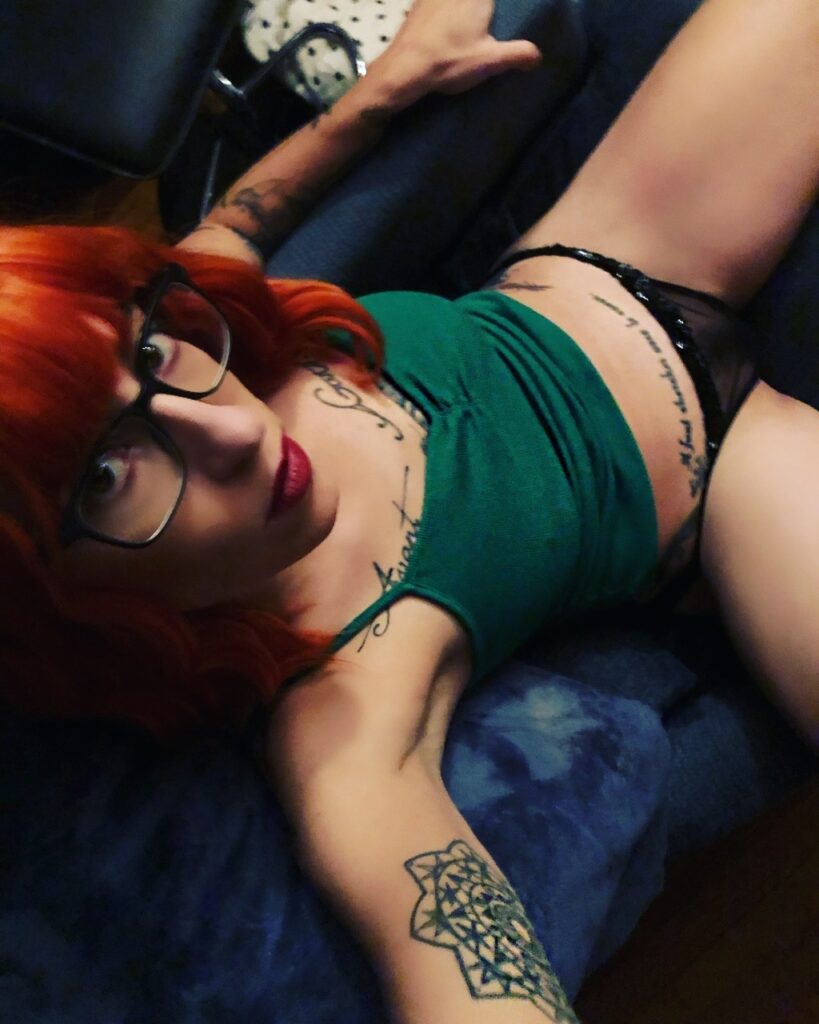 This is not a complete list, but it should give you a good idea. You won't shock me with your kinks. Desires are never shameful, despite what society has taught you.
Adult Baby/Diaper Lover
Aftercare
Age Play 
Animal Roleplay
Ballbusting
Ballstretching
Blood – menstrual or other
Bondage
Light Breath Play
Caging
Cock and Ball Torture (CBT)
Clothed Female Nude Male (CFNM)
Costumes
Corporal Punishment
Cross Dressers 
Diaper play, including dirty changes
Edging
Electrical Play – violet wand only
Extended Sessions
Female Supremacy
First-timers – let me pop your cherry!
Fisting
Foot Worship
Forced Feminization
Gags
Golden Showers
Hostage Roleplay
Human Ashtray
Human Toilet
Humiliation/Degradation (Public and Private)
Hypnosis
Ignoring
Impact Play
Interrogation roleplay
JOI
Laughing
Leash and Collar 
Liquid Latex
Lingerie
Masochists
Mommy/little play
Needles
Pony Play
Power Dynamics
Power Exchange
Prostate Milking
Punishment
Puppy Play
Race play
Roleplaying
Sadism
Scat (am sessions only)
Sensory Deprivation
Sensual Dominance
Sluts
Small penis humiliation
Smoking fetish
Spanking (OTK)
Spitting
Sounds
Strap-ons
Stretching
Talking Dirty
Tickling
Virgins (I see a lot of men who are in their thirties or later who have never had sex)
Waxing/Wax Play
Wearing my cock
Wrestling
LIMITS:
Play involving real animals
Vanilla activities, including intimate body worship. The only type of oral sex that occurs in my dungeon is when you put your pretty lips around my cock. I am a BDSM specialist and not an escort. Educate yourself on the difference.
Unprotected activities of ANY KIND. Safety is non-negotiable.