I do believe you are here for a reason…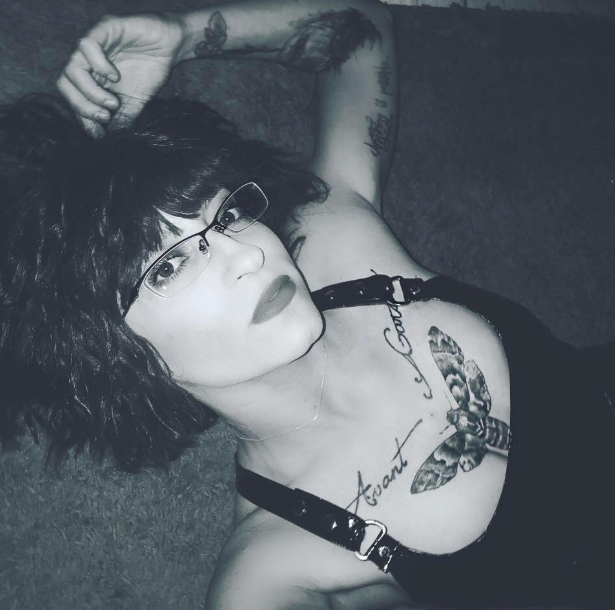 Hello newbie! What better place to be than at the start of a journey! I commend you for having the courage to take the first step.
Let's address some common topics:
BDSM is painful. 

Nope! BDSM does not have to be painful. In fact, pleasure is the goal. Some people derive pleasure from pain an some do not. Either way, the purpose is for both of us to derive pleasure, which is something I always do.

I don't know what I like, so I won't enjoy myself.

I don't call myself the Intuitive Kinkstress for nothing. The shared experience of discovery is one of the most valuable aspects of being a newcomer. You learn about me, and I learn about you. I also learn about me and you also learn about you. 

I don't like some of the activities I see you post on Twitter, so I don't know if I'll like our session. 

I am versatile, and we discover together. I've been playing professionally for over a decade. One of the things I love is being able to do many different things. Take a look at

my kinks page.

 

I'm a virgin and/or don't have much sexual experience.

You're not alone. Many of of the people I see are virgins or have minimal vanilla sexual experience. Working with me can help you develop sexual confidence. Exploring your sexuality in a controlled setting is the perfect way to expand your knowledge. I am an excellent teacher, and you will be the perfect student.

I'm scared.

Fear is the mask of excitement. This is why we establish trust -in person and face to face – before we play. 
***********
 Whatever your level of experience, you have come to the right place. If this is your first time seeing a Professional Dominatrix in Denver – or anywhere else – know that we will take our time. We build trust, and we always discuss  limits, desires, boundaries, etc. Read my testimonials.
It's ok if you don't know what you like. I'll help you figure that out! If you need space to communicate after the session we can do that, too. However,  talking may be difficult because you'll be in sub-space.
For first-timers, or those who have lived a more vanilla lifestyle, you can rest assured that I will maintain awareness of your state throughout our session. You will be safely challenged, stimulated, and aroused.
SaveSave