---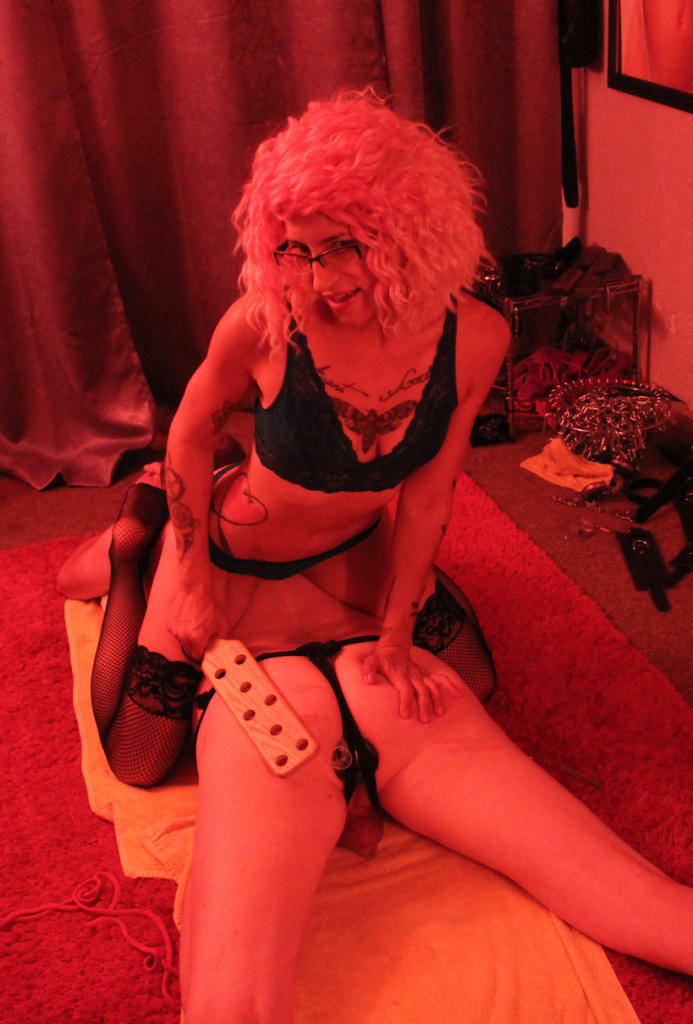 Here's a little video/audio clip to show you one of the times I "set the mood," in accordance with someone's fantasy.

When it comes to BDSM and Female Domination, I love all things having to do with power exchange and contol. I also love sensory stimulation, sensual domination, and fetishes. As your Denver Dominatrix, I can help you explore a myriad of erotic experiences. 
I can offer scenes with different tones: sensual, sadistic, humiliating, playful, etc. I like to collaborate with you about your ultimate erotic experience. We will talk before we play.
This is not a complete list, but should give you a good idea. You won't shock me with your kinks. Try me.
Adult Baby
Aftercare
Age Play 
Ballbusting
Ballstretching
Blood – menstrual or other
Bondage
Breath Play
Caging
CBT/CBB
Costumes
Corporal Punishment

Cross Dressers 
Edging
Electrical Play – violet wand and tens unit
Extended Sessions
Female Supremacy
Fetishes – nothing too weird for me
First-timers – let me pop your cherry!
Fisting
Full toilet – yes, ALL of my waste. Morning only.
Foot worship
Forced Feminization
Gags
Golden Showers
Humiliation/Degradation (Public and Private)
Impact Play
Laughing
Leash and Collar 
Lingerie – I love feeling sexy!
Maskers/masking
Masochists
Menstruation
Mommy/little play
Mummification
Needles
Pleasure Delaying
Power Dynamics
Power Exchange
PVC
Prostate Milking
Punishment
Roleplaying
Rubber suits – you not me
Sadism – I love to laugh at your helplessness and pain
Scat
Scents – armpits, fart, feet, etc
Sensory Deprivation
Sensual Dominance
Slutty submissives
Spitting
Sounds
Strap-ons
Stretching your holes
Talking Dirty
Tickling
Toilet Training
Wearing my cock
LIMITS:
Vanilla sex of any kind – including kissing. Gross. Yes, that INCLUDES oral worshipping that isn't done on my cock. Hire an escort not a Dominatrix if you want vanilla sex. 

Play involving real animals. They simply cannot give consent.

Entitled people who push boundaries

Latex on Me – I don't like to feel confined when I play. I'm also an exhibitionist with a fetish for lingerie. I will wear latex gloves, panties or bras only.