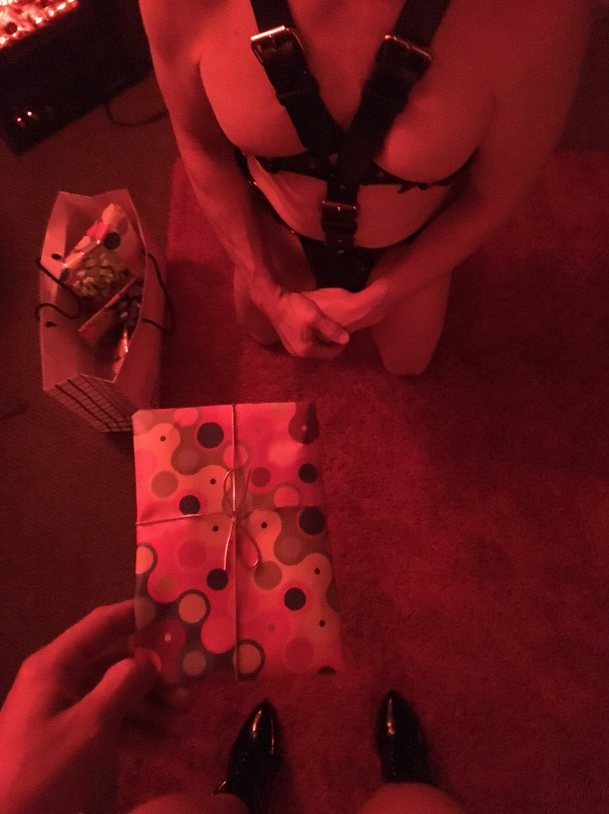 Gifts are never expected but are always appreciated.
Tipping is not required but polite. There is no up-selling, bartering, or haggling before or during the session.
Amazon.com Wishlist: http://amzn.com/w/52X2R6PGNHIO
If you would like to bring a gift, I request a gift card to Natural Grocers

 

or King Soopers.

 I love to cook, and I love to eat! Going to the grocery store is something I really enjoy. To me, it's a very creative process.

Right now I'm really not interested in gifts of lingerie, but I am interested in some BDSM clothing items, and you can find them on my wishlist. Thank you to those who have helped me stock up on lingerie. 

Amazon.com e-gift cards are always appreciated.  They can be sent to: intuitivekink@gmail.com. Let me know if you send one,  because they sometimes go to my trash folder.

Favorite Restaurant:

 Rioja

Favorite Perfume brands: Jo Malone or Tom Ford.

 Wine/Liquor: None. I rarely drink. If you bring a gift of liquor I will gladly regift it to someone who will want it. 

I also train my dogs with hot dogs (yes, kind of like how I train you, but with different weiners hahaha). So, packages of nitrate-free hotdogs are much appreciated. Simple Truth has some that are affordable. Beef or pork, no chicken. Thank you.
Many of you have inquired on how to support me for the next three years while I'm in grad school. If you would like to make a donation, please email me, and I'll arrange that. Otherwise, the things on my Wish List are very practical things that I need. Thank you! xoxoxox 
EMAIL: dommedanielle@protonmail.com