First, let me start by explaining the primary reasons why I love THE CRASH PAD SERIES, BY PINK AND WHITE PRODUCTIONS:
"Based on the Award-Winning feminist queer porn The Crash Pad, Queer Filmaker Shine Louise Houston brings to the web authentic female and queer sexuality. Here you'll find real dyke porn, lesbians, femme on femme, boi, stud, genderqueer and trans-masculine performers, transwomen, transmen, queer men and women engaging in authentic queer sexuality, whether it is with safer sex, strap-on sex, cocksucking, kink and bdsm,, gender play and fluidity, and always authentic orgasms." –crashpadseries.com
Second, let me explain why I love it even more: foreplay!!!!! Yes, that's right, I know foreplay is so passé when it comes to porn these days. I mean, let's be honest. I, too, spend time watching porn for the fast, easy experience it enables me to have. I am guilty of the good ol' fast-forwarding to the parts that will make me cum hard and fast. Of course I love that! However, I understand that it may not be in my best interest to condition myself for fast, easy sex ALL the time – my partners have kindly reminded me that it's important for me to take my time. 
So, more often than not I will make myself (and try my best to be patient and enjoy the process) of watching an entire episode of porn. Yes, that's right an entire episode. We're talking twenty minutes or more here! Where do I find the most genuine, closer-to-real-life, intimate, erotic, hot experiences? The Crash Pad Series. 
When JIZ LEE solicited for reviews of THE LATEST: CRASHPAD'S GUIDE TO FISTING STARRING LORELEI LEE & BERETTA JAMES, I jumped at the opportunity! That is, I jumped naked on the couch with my lube and computer ready…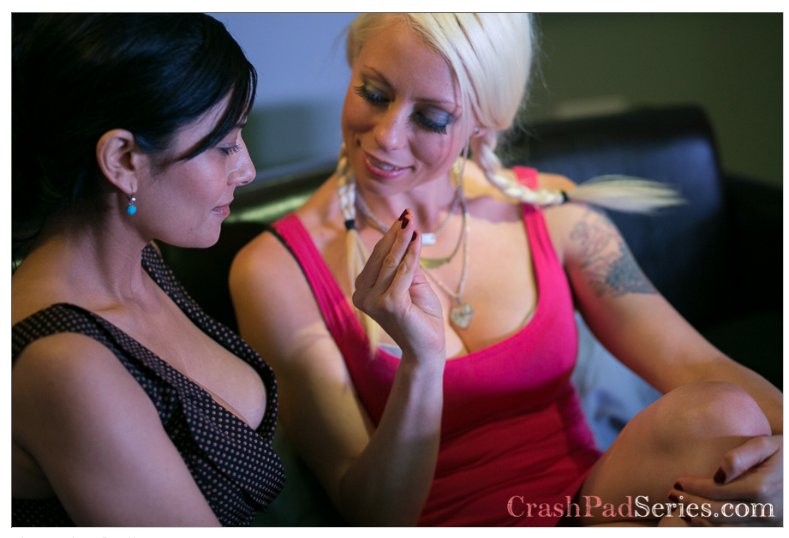 But then something else happened. Yes, something besides masturbation. I found myself watching the video with a more sensitive eye. After all, I was expected to give a review. I sat on my hands, winced as I watched, laughed, desired, ached, and just simply enjoyed the show.
The scene between Lorelei Lee and Beretta James is playful, respectful, hot, light, and fun, and the topic of fisting is something the industry needs to showcase more often. The episode commences with past clips of fisting that can be found on the site, then the performers engage in a playful negotiation around the fears of fisting before they dive into a beautiful union of mutual pleasure, admiration, continued communication, and multiple orgasms. 
Did you know that some porn companies don't show hand sex!!!??? Are you kidding me? What is this world coming to??!!! Oh yeah, that's right, the companies that don't like to show hand sex are probably the companies that limit their scenes to the typical penis-vagina-slamming-style-porn where actor's let out fake moans and scream, "Fuck me, oh yeah, fuck me, fuck me." Not that there's anything wrong with that, but sometimes, I just want more!
So, thank you Crash Pad Series for providing me with yet another wonderful viewing experience. I appreciate what you have done for queer porn, for those who wanted to fist but didn't know how, and for constantly pushing the envelope of socially acceptable porn. It is only natural that a kinky, sex-positive, radical like myself would latch onto you like a metaphorical mother's teat. Please don't ever stop doing what you do. I will be coming again, and my vagina will be receiving a fist in the near future. 
Here's proof: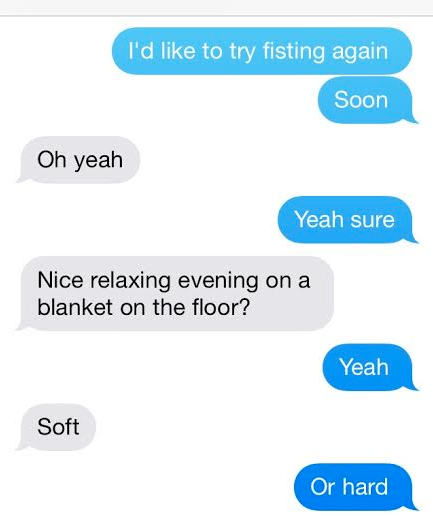 Spread the word. Be a fucking pioneer.